Matt Allington
Matt Allington is the owner and principal consultant at Excelerator BI Pty Ltd. Matt has been a Microsoft MVP (Power BI) since 2016. Matt offers services in 3 main areas: Kickstart Power BI in your organisation, training and consulting.
Matt has 30+ years experience in using data to deliver business value. Matt is an expert in Power BI training with his innate abilities in explaining complex concepts in an easy to understand way. Matt has been teaching Power BI for 8 years.
As a Power BI consultant, Matt can help individuals, business units and companies be more productive and get more value from current and new data.  With the revolution in Self Service, Personal and Team based Business Intelligence, the time has never been better to get value from data without having to do a full blown Enterprise BI project.
Matt is the author of the books "Supercharge Power BI: Power BI is Better When you Learn to Write DAX" and "Supercharge Excel: When You Learn To Write DAX For Power Pivot".
There are many ways you can leverage Matt's skills, knowledge and experience.  Matt can:
Come on-site and meet with the key people in the organisation that want to get started with Power BI.  This can be one or more people depending on the circumstances.
Work with you online remotely anywhere in the world.
Deliver training to the key Power BI business users so they can learn the skills needed to be successful.
Contact Matt with your specific requirements.
Power BI Trainings Developed By Matt Allington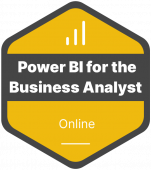 With his commercial, sales and IT experience plus his deep knowledge of these technologies, Matt developed a targeted training course that teaches you exactly what you need to know to get you on your personal BI journey. Matt developed a quality-targeted curriculum that will help you become competent in Power BI, Power Pivot and Power Query quickly and painlessly. 
Matt provides high quality Online Power BI training course that will teach you how to get the most from the tool.  Participants of this hands-on Power BI online training program will soon realise there is so much more you can do with Power BI once you learn to write DAX.
Matt offers the Demystifying DAX Online training course for those who have been working with DAX to learn how to write efficient and effective DAX.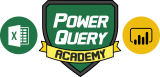 Power Query is a revolutionary tool to help Excel and Power BI Professionals get easy access to the data they need to do their job.  Power Query is easy to learn, and you can super charge your learning experience with Matt's Online Training course specifically targeted to you.
Corporations, government and small companies can benefit from world-class instructor-led training via a tailored in-house training course.
Contact Matt with your specific requirements.
Jason Cockington 
Jason Cockington holds an MCSA in BI Reporting, and is a seasoned speaker, Microsoft Certified Trainer and consultant with Excelerator BI Pty Ltd.
Jason brings 15+ years' experience lecturing, training, and using data to deliver strategic business value in an applied scientific research setting.  Jason is passionate about sharing his knowledge and how good Self Service BI can change lives.  You can read about Jason's move from being a Marine Biologist to a Power BI Trainer and Consultant here.
Jason's enthusiasm for the amazing Power BI suite of tools is infectious, making the challenge of learning the necessary skills to get started engaging for individuals, teams and companies alike.
Jason combines his Research and Sales experience with his knowledge of Excel and Power BI to deliver a unique and engaging training course that teaches you exactly what you need to know to get you started on your own personal BI journey.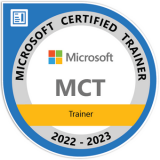 Testimonial:
"As a former Power BI trainer, I thought Jason's overall demeanor and pace were great. I think Jason gave enough time for everyone to ask questions and to help when attendees (like myself) have things not work correctly. One excellent aspect of the training was the Catchup points. I was slightly impacted during the training due to internet dropouts, phone calls etc, so when I missed things, I was easily able to catch up using these files. I think Jason's cadence and tone were exceptional (and I don't say that about many trainers) and thoroughness when working through the examples was also fantastic. I would thoroughly recommend Jason to any of my colleagues."