Expert Help When you Need it Most
Power BI has become the leading Self BI tool with enormous features. Microsoft is updating Power BI on monthly basis adding more and more new features and enhancing the existing features.
To solve your business problems and generate and share world class reports you may require professional help.
If you are looking for expert help with Power BI, you have come to the right place.
Are We The Right People for Your Needs?
Matt Allington (Principal Consultant) is an industry recognised expert, best selling author, Microsoft certified Power BI Data Analyst and Microsoft Power BI MVP.
Jason Cockington (Senior Consultant) is a Microsoft MCSA in BI Reporting.
Our business specialises in smaller, flexible engagements, anything from a hour of help to a longer term part time relationship.
We invoice our time in 5 min blocks so you only have to pay for what you need.
We generally have some capacity each week, meaning we are on hand when you need us.
We consult to customers all around the world using Zoom Meetings/Teams Meetings.
When appropriate, we record our consulting support calls and provide to you for your later reference.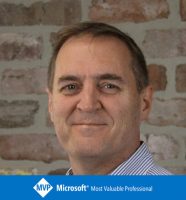 Are you looking for a larger consulting firm?
As a subsidiary of Agile Analytics and a certified Microsoft Partner, Excelerator BI  provides expert Power BI consulting to transform your data into strategic business insights. Our tailored approach ensures seamless integration and actionable analytics, propelling your decision-making processes into a new realm of efficiency and clarity. Trust us to bring the analytical prowess of a large firm with the personalized touch of a specialized consultant to your data-driven journey.
Contact Matt to Explore How Excelerator BI Can Help You Succeed
Getting a Power BI Consultant to help you build skills in all of these areas can make you go faster and make less mistakes along the way. If you are interested to find out more, you can contact us using the form below.