Power BI Consulting
Expert Help When you Need it Most
Let's face it - no one has the time or the resources to become and expert in every skill needed to run a successful business.  But of course you don't have to be an expert at everything, as long as you have the wisdom to know when to call in professional help.  If you are looking for expert help with Power BI, Power Query and Power Pivot for Excel, you have come to the right place.
Click to contact Matt
There Are Many Ways for Excelerator BI to Help You
Here at Excelerator BI we offer a range of consulting services, including:
End to end development of reporting capabilities using Power BI (for when you don't have the time or the skill to do it yourself)
Training, coaching and skills development for staff (for when you want your people to become self sufficient)
Remote help and support for problem analysis and resolution (for when you are stuck and just need a bit of expert help)
Staff augmentation for short periods of time (when you just need to get it done)
Generally we do not provide consultants for full time engagements, although being experts in the industry we can certainly put you in touch with one of our larger partner consulting firms.
Are We The Right People for Your Needs?
Matt Allington (Principal Consultant) is an industry recognised expert, best selling author, Microsoft certified Power BI Data Analyst and Microsoft Power BI MVP.
Jason Cockington (Senior Consultant) is a Microsoft MCSA in BI Reporting.
Our business specialises in smaller, flexible engagements, anything from a hour of help to a longer term part time relationship.
We invoice our time in 5 min blocks so you only have to pay for what you need.
We generally have some capacity each week, meaning we are on hand when you need us.
We consult to customers all around the world using PC screen share and audio.
When appropriate, we record our consulting support calls and provide to you for your later reference.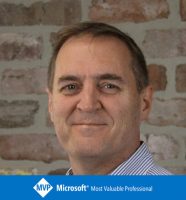 Are You Looking for a Larger Consulting Firm In the USA?
By larger, I don't mean a company that wants to bring in the hoses and drain you of cash!  Nothing could be further from the truth. 
At Excelerator BI we provide Australian based face to face consulting, and smaller remote consulting engagements where flexibility to you is important.   If you are looking for a high quality USA based firm to come to you and help you fast track your Power BI needs, then look no further than my friends and colleagues at P3Adaptive.   
I have known Rob Collie (founder) since before I began my Power BI consulting career – Rob is literally one of the reasons I started my journey to be a Power BI professional. 
What I really like about P3Adaptive is the engagement model they use for their customers.  Rob has a policy of only employing consultants that are smarter than he is, and Rob's pretty smart himself.  The result is that you will always get to work with an expert that will get the job done for you.  And at P3, the focus is always about building meaningful reporting solutions that will deliver business value from day 1.
Contact Matt and Let's See How Excelerator BI Can Help