Learn Power BI from an Industry Expert
Industry leading Power BI training, coaching and consulting
Not all Microsoft Power BI training is made equal, and there are good reasons to work with an industry expert.  When Matt first started training Power Pivot and Power Query back in 2014, Power BI wasn't even a thing.  In fact Matt has been training Power BI for longer than Power BI has been a generally available software product. Today, Matt Allington provides Power BI Training in the form of:
Online Live Instructor Led
Do you know what you need to know?
On the surface, Power BI looks like an easy to learn Microsoft tool, however what most people think they need to learn is often not even half of what they need.  My live Power BI training course is conveniently split into 2 distinct learning days so that you can choose the level of learning that is right for you.  Day one will teach you what you need to know to build reports and dashboards using data prepared by someone else.  For those that want to learn more (e.g. business analysts, Excel power users), come back for day 2 and learn what you actually need to know to be good using this tool by enhancing the underlying data so you can extract the hidden insights.
What sets Matt's Power BI training apart is:
Matt is a full time Power BI and Power Pivot expert, supported by 30+ years business and IT experience.
Matt has delivered more Power BI training courses in Australia than any other person.
Matt is the author of the best selling book "Supercharge Power BI".  Regarded by many as the very best Power BI book, this book is written specifically to help business users (like you) to learn Power BI without needing an IT background to understand how it works.
In 2017 Matt commenced teaching Power BI online (both Power BI/DAX and Power Query) meaning people from all around the world can participate in his Power BI training courses, and not just those people in Australia.
Matt is a Microsoft Power BI MVP, recognised for his Power BI expertise and contributions to the community.
An Expert to Help you Succeed
Matt Allington is an industry recognised expert in Power BI training and has 30+ years experience in using data to deliver business value. Matt is a Microsoft MVP that specialises in Power BI, Power Pivot and Power Query. He brings his business and IT experience to the table to get fast and effective results and help you with general business data problem solving.
Matt is the author of the books "Supercharge Power BI: Power BI is Better When you Learn to Write DAX" and "Supercharge Excel: When You Learn To Write DAX For Power Pivot". You can view Matt's selection of Power BI Books for sale.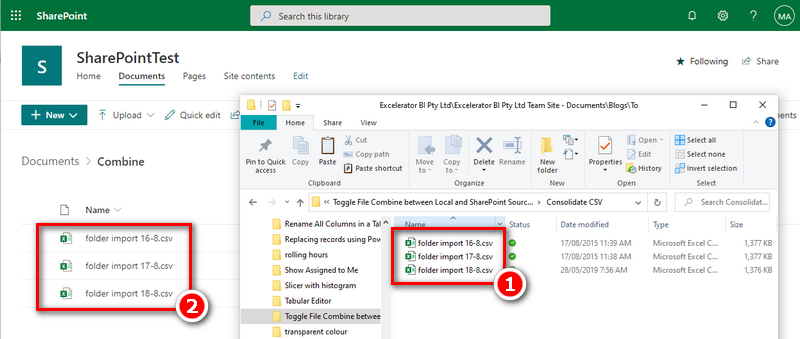 I'm always looking for more productive ways to work with Power BI and associated tools. As I covered in my article last week, development of Power BI reports using SharePoint for your file storage can be so slow that it is impractical. In this article I discuss the various options
Read More »