I love to celebrate successes with the Microsoft Power BI team, but I am also not shy in shouting out when I am disappointed.  Back on 25th Nov 2016 I blogged about the then new "Save PBIX from Power BI Service".  At the time I was disappointed in the way it worked because it didn't really add any value that I could see.  But that now seems to have all changed.  Today I was delivering a training course and we looked at the "Download Report (Preview)" feature.  I am very wary about telling training participants definitively how PowerBI.com because it often get caught out.  The way it worked last week is different to this week.  So I said cautiously "This feature wasn't very good last time I looked – but lets see if it works now".
I was very excited to discover that download report now works as I would expect.
Here is the Scenario that now Works
Create a desktop PBIX and upload it to the service, then make changes to (or add a new) a report, then download the changes back to the desktop.  Changes that you make in Power BI Service in the cloud can be downloaded (and hence backed up) to a PBIX file on your desktop.  You are no longer locked into a scenario where you must author all reports in Power BI Desktop to maintain a backup.  This new feature allows you to share your reports with others using a group workspace to co-author a report together, and then download a PBIX version of the report with all the new reports back to the desktop.
To test this out, I uploaded a PBIX file to PowerBI.com and then added a new report tab (shown below). I added a new custom visual (shown below) to the PowerBI.com service to give it a good work out – I wondered if this would be downloaded.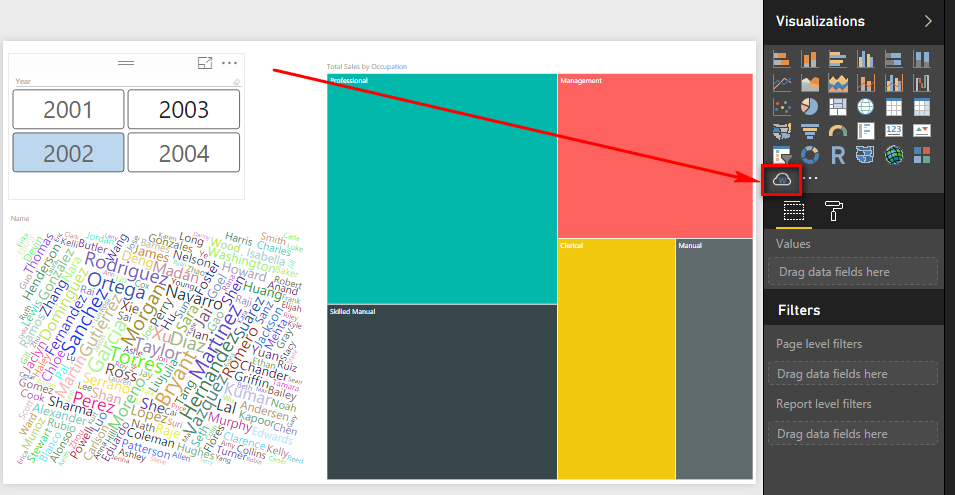 I then downloaded the PBIX to my desktop using download report and opened it in Power BI Desktop.  I was pleased and excited to find the desktop version was identical to the one in the cloud, including the Word Cloud custom visual.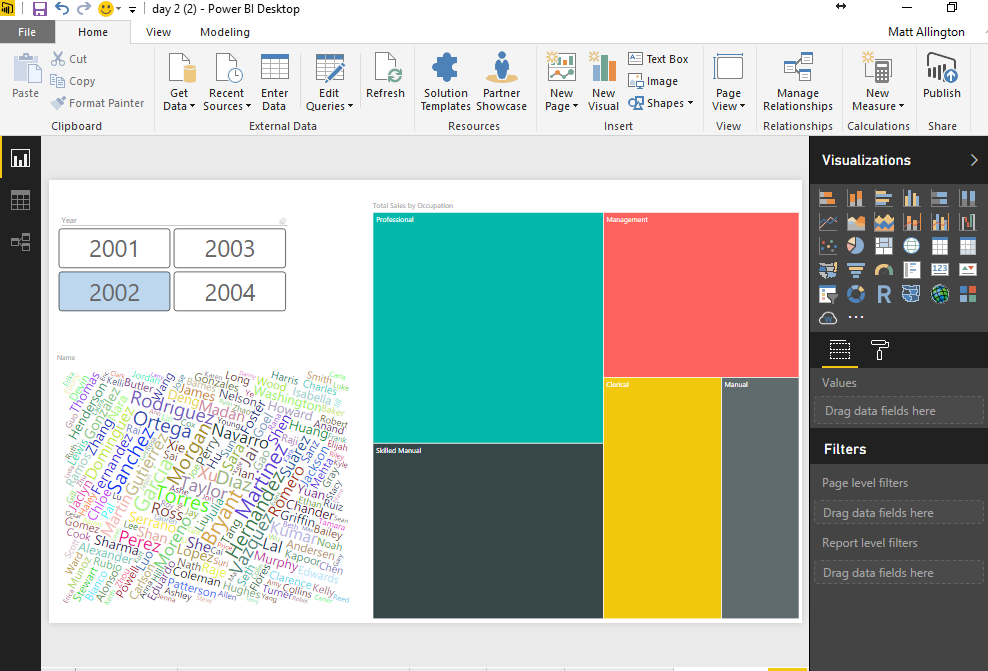 It is worth pointing out a few things that still don't work
The Dashboards are not included in the PBIX.
You must upload a PBIX with a current version of Power BI Desktop for this feature to work. So if your PBIX file hasn't been updated in the cloud for a while then now is the time to refresh it.
it doesn't work for cloud created data sets, only with pbix files first created on the desktop.
Good job Microsoft.  I hope to see these other features added soon