Back in early May I realised that there was not much in the way of a dedicated forum for PowerPivot users, especially for the general user.  There are some specialised forums out there for Microsoft Developers but not much for the average user.  As a result I went ahead and set up a new PowerPivot Forum and introduced it to the Web community.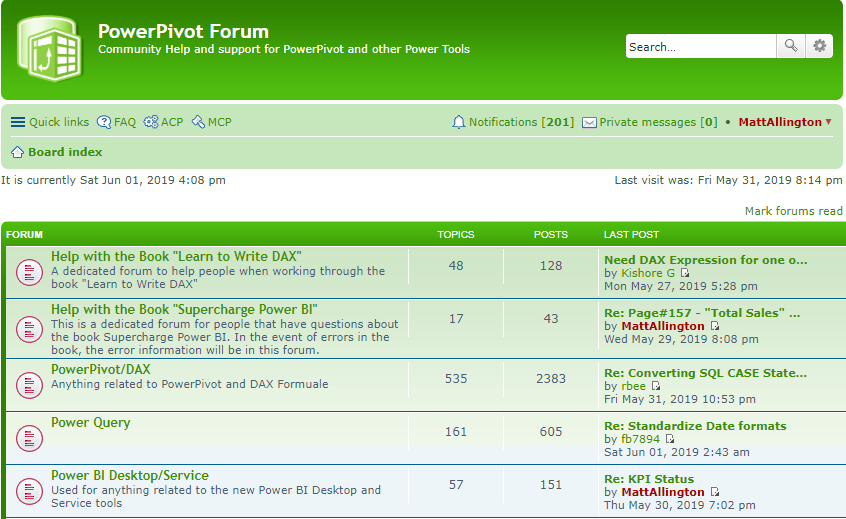 So far so good – there are several members and growing slowly.  But any forum is only as good as its member community (size and participation level).  It doesn't matter if you are a beginner or an experienced PowerPivot, Power Query, or Power BI user – this is the place for you to come and ask questions or find answers.
If this is not you but you know someone that fits the bill, please share the link  with them.