Just a short post today to share with you a permanent fix to something that has been annoying me (maybe you too – but then again I am easily annoyed 🙂 ).  Edit:  read the comments below from Amir Netz from Microsoft where he explains why this change was made
Vertically Position Report Canvas in Power BI Desktop
In one of the recent releases of Power BI Desktop, the Power BI team made a change that allows the report canvas to float to the top of the available space on the screen (see image below).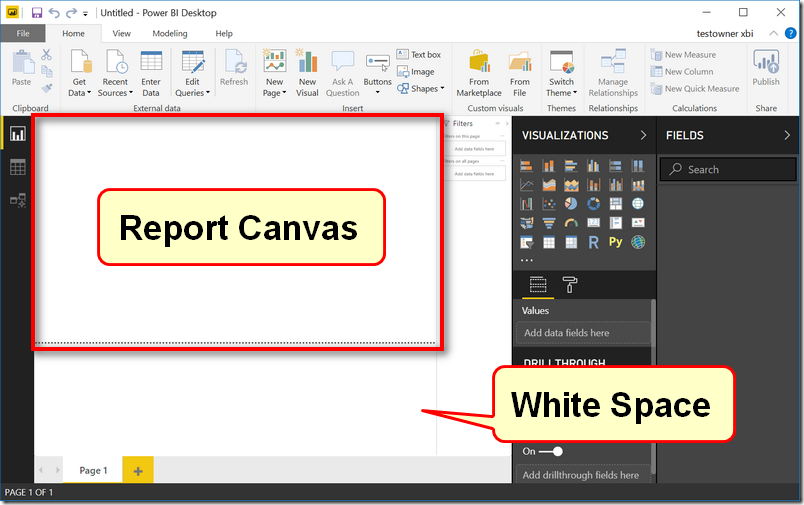 Since I have installed the April 2019 release of Power BI Desktop, I have noticed that every time I open a new file, the canvas seems to be this way.  I guess the dev team changed the default – not sure.  Anyway, after being annoyed for a few days, and manually changing the setting each time, I went searching for a permanent solution.
One Off Change
It is easy to change this setting for the current report. First make sure the canvas is selected (ie no visuals are selected), and then make the change in formatting as shown below.
After making the change, the report canvas is back in the centre.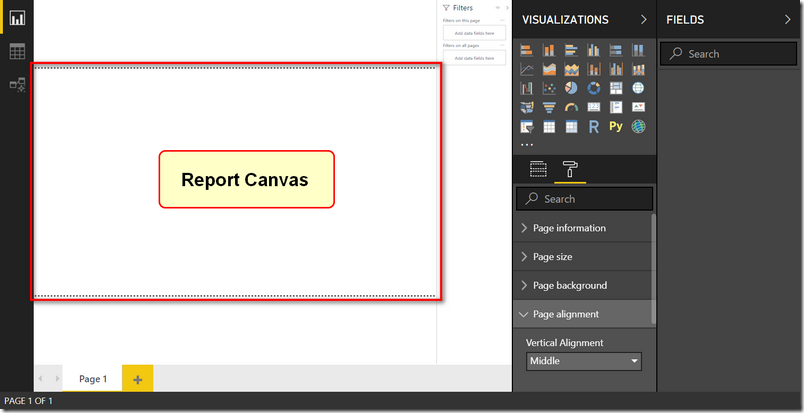 Change the Defaults
There is a permanent way to make this change.  Simply go to File\Options and Settings\Options and navigate to the Global Report Settings.  From there you can permanently change the setting (just change the default shown in 2 below).
What Other Default Settings to You Want to See?
There are quite a few global default settings I would like to see added to Power BI Desktop. Things that can be changed already, but I want to change the permanently as my preferred settings.  Here are some of them:
Change the default font size.
Turn off Auto Relationship creation.
Turn off Auto Time Intelligence.
What about you?  Do you have any default settings you want to see added to Power BI?  Please share your comments below and I will compile a list and request the changes all at once.